Is your Professional Development underwhelming?
Then you've come to the right place. We are dedicated to providing you with relevant PD.
PD on your schedule
All courses are available for on-demand access. Connect with our content whenever you want. You have lifetime access!
Online everywhere
No matter if you are at school, home, or on the go, our courses are accessible where you are.
Learn new skills
Become the expert in your school for tools that will help your students and staff.
We are teachers
SummerPD is created by teachers and for teachers. We understand what it is like to in a classroom because we do it everyday. Teaching is a demanding job that requires a vast skill set that is always changing.
With all of the different directions that teachers are pulled, it's hard to keep up the date on the newest technology. Every teacher knows that you can't use a new instructional tool without doing the leg work first.
That's where we come in!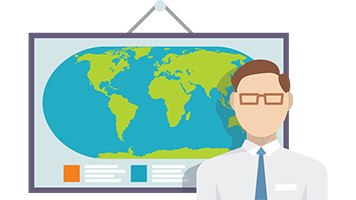 We use a vast array of tools with our students and walk you through how to use them with yours. We have experienced the highs and lows of each new instructional tool and will show you how to properly implement them with your students. SummerPD uses easy to follow tutorial videos to walk you through each step needed to master a new tool. We want to empower you to use technology in your classroom!
What do I get?
With the summer bundle you receive access to ten classes covering a wide range of topics that you can use in your classroom for one low price. We normally sell each course for $10, but by purchasing the bundle, you can get all of our courses for $35. If you want to purchase individual courses click here.